Year 2004
(1)

Press-book
March 14, in the former abbey church of Ottmarsheim, where the Ensemble Trecanum performed already in may 2002
June 6 in the romanic church of Feldbach, in the southern Alsace ;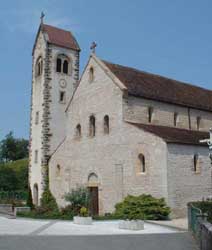 June 24, in the St. Margret's chapell, a wonderful little romanic church in Epfig (Central Alsace) ;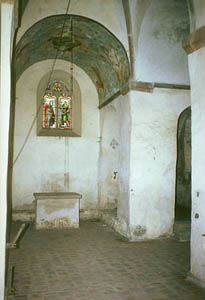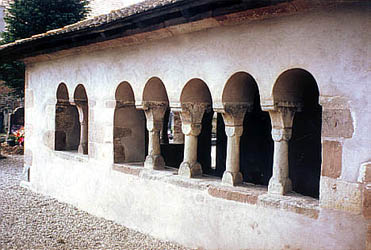 June 27, in the St Peter's and St Paul's church of Rosheim,
one of the more beautiful romanic building in Alsace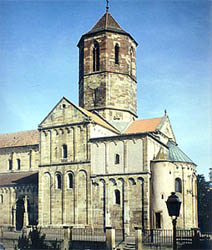 July 3 : Lautenbach, near Guebwiller : concert "Gregorian Chant and organ" in the former abbey church, where is a magnificent romanic portal. The organist of this church, Denis RITTER, played improvisations on gregorian themes.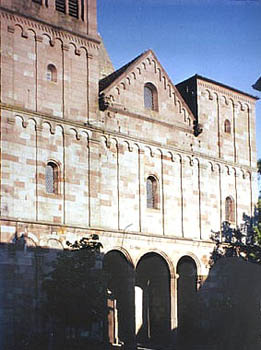 The second semester of the year 2004 :
At first, in July, the Ensemble Trecanum performed in the Baltic States and in Sankt-Peterburg (Russia), then, in September, it performed in Germany.
July 7 : first concert in Rietavas, a small town of Lituany where the Ensemble Trecanum had an extraordinary welcome from the parish community and from the local cultural society "Ad lucem". The day after : an attractive visit of the Rietavas museum, which explains passionately the local Story and in particular the past cultural events.
July 8 : Kuldiga, an old city of western Lettonia : the concert took place in the beautiful gothic St. Catherine's evangelic church.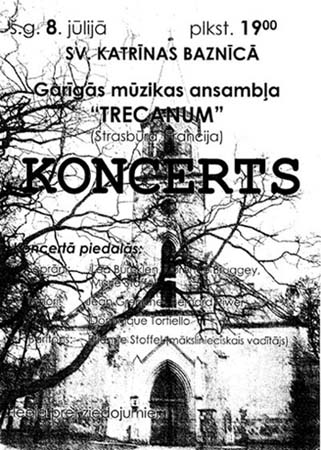 July 9 : Kuressaare, in the island of Saaremaa (Estonia). The Ensemble Trecanum was the first french group which performed in the "Medieval Castle Days", which take place each year in the former bishop's castle of 15th century.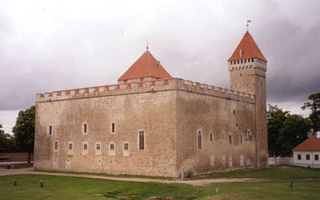 Many people of this town take part to this great fest : many young people, and local societies of traditional and early music and dance, from Estonia and also from others european countries.
July 10 : Valjala, a village of Saaremaa Island, in the very beautiful gothic St Martin's church ;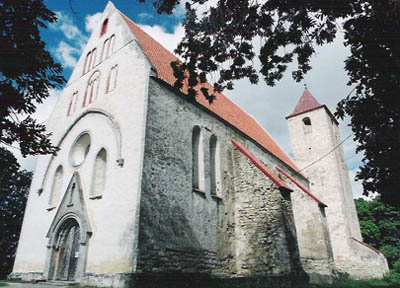 July 11 : Vaïke Maarja, in the gothic church (13th cent.) of this small village of Estonia.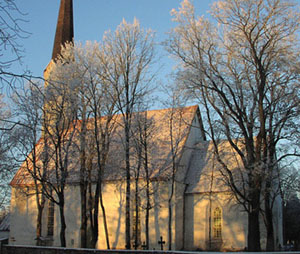 July 12 : Tartu, the old University town of Estonia. The concert took place in the evangelic St Peter's church.

Return