Year 2009
(1)

Press-book
The new season begins in northern Alsace, with the last concert of the Christmas time 2008-2009.
January 7 : Weiterswiller (near Saverne) : in the lutheran church, in which there are frescoes from the 15. cent which illustrate the Creation, the Passion, and the Last Judgment.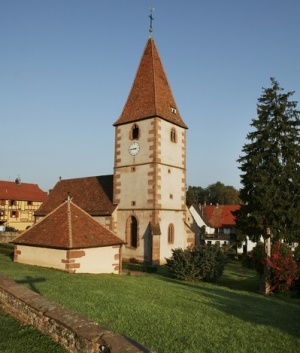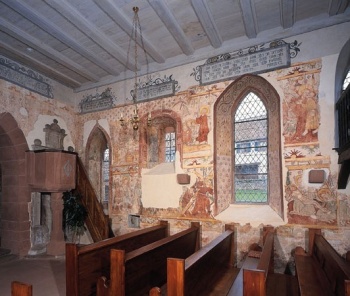 January 25 : Burnhaupt-le-Haut (Southern Alsace), concert « Gregorian chant and organ » with the organist Vincent Afholder, who played works of Thierry Escaich and improvisations.
April : 5 concerts in Belgium, Netherlands and Germany :
April 29 : Trois-Ponts (Ardennes), in the church of Basse-Bodeux.
April 30 : Theux (province of Liège), in the beautiful three naves church, whose origin is Carolingian. This church and dedicated to St. Alexander and St. Hermes. The splendid wooden ceiling was painted at the 17th century : it was very wel restored t the end of the 20th century.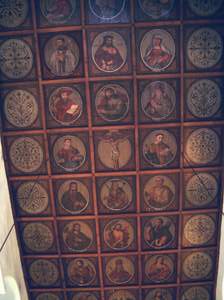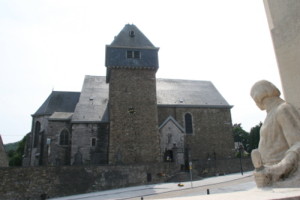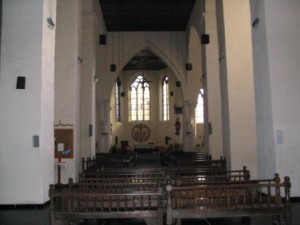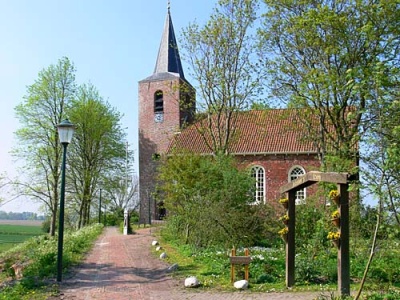 May 2 : Lüneburg (Northern Germany), in the St John church : a splendid five naves church, Kantor in this church of 1698 to 1733. where the young Johann Sebastian Bach sang, as choirboy then directed by his uncle the composer Georg Böhm, who was the Kantor of this church from 1698 to 1733.
May 20, Vigil of the Ascension : The Ensemble Trecanum sings Matins in the gothic chapel of the Ste-Madeleine church in Strasbourg. As at the first Sunday of Advent, the Ensemble Trecanum decides to celebrate for the second time the night liturgy, now annually, at the Ascension.
31 mai : Spiez (Switzerland, at the edge of the Lake Thun, near Bern) : The Ensemble Trecanum sings for the second time in the festival "Schloss Spiez Konzerte", in the castle church : a three naves early romanesque basilica. The first concert took place in May 2002.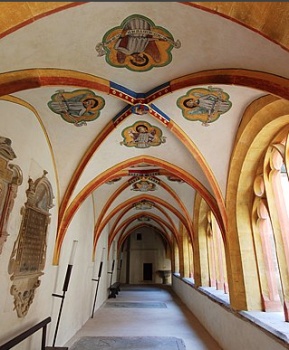 Return